Hire Expert Emergency Plumber In Down Town Dubai 24 Hours Available
our company Plumberindubai provides you the best Emergency Plumber In Down Town Dubai is an inexpensive, high quality plumbing service. We provide all plumbing services in Down Town Dubai and surrounded areas at cheap price. 
Feel free to contact Us, anytime. Check out within 40 to 60 minutes. We care about your health, please contact us, we will always help in an emergency. We serve apartments, private houses, restaurants, cafes, offices and organizations. 
Do you need to install new plumbing or fix a leak? Call the dispatcher's phone number +971568770106. Cash settlement, non-cash form of payment, bank card. Discounts for preferential categories are 10%. 24 Hours available service. Every day, no holidays or weekends. 100% Guarantee for work performed for 1 year. Professional maintenance of water supply and sewerage systems.
Emergency Plumber In Down Town Dubai Service | 0568770106
A sudden hot water failure, a major leak on your pipes or a clogged toilet problem? Our plumbing company comes to your rescue for any emergency repairs at Plumber In Dubai
Emergency plumber in Down Town Dubai Service:
Plumbing problems never warn. They can happen in the middle of the night or in the middle of the weekend, when you have guests over. If this happens to you. Do not panic ! Call on our team of plumbing contractors for an immediate intervention and save you from this situation. At any time, you can contact us for quick and efficient troubleshooting. We put at your service a team of technicians who work with effective methods and high-performance equipment. We guarantee fast, reliable and efficient but above all quality work in the borough of Plumber In Dubai On The Down Town Dubai And Surrounded Areas.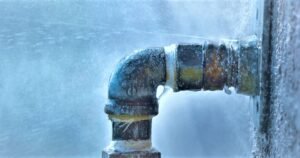 A water leak should not be left to chance. It is an emergency situation that must be mastered in time. Indeed, a small leak can cause water infiltration in the walls or the floor, cracks or even flooding. It can also cause a short circuit if the water comes into contact with current. If the leak occurs in the middle of the night, don't wait until the next day to fix everything. Our company provides you with a team that is constantly working. We can intervene at any time, 24 hours a day, 7 days a week. Our technicians have the necessary skills to control a leak. We generally offer three types of solutions:
Closing shut-off valves
blocking of the supply line
Shutting down the water meter if the leak is very large or if the leak comes from the supply circuit.
Depending on the situation, we may perform a camera inspection to determine the source of the leak.
Call Us For Hiring The Best 24/7 Emergency Plumber In Down Town Dubai | 0568770106
Intervention on clogged pipes
Clogged drains can be caused by several factors. This can be caused by food scraps from the kitchen, soap scum, hair from the shower or any other dirt. A clogged drain will not only prevent you from using the drainage system, but it can also spread bad odors and attract flies. To solve this easily, call on our expertise. We can intervene in an emergency. Depending on the situation, we can operate by chemical or mechanical unclogging using a crusher or a ferret. In the most extreme cases, we can use a high pressure unblocker to put an end to clog invasions. We always ensure to solve the problem as soon as possible.
Intervention on a faulty flush
If your flush is not working or has an abnormal flow, it is important to act as soon as possible. Indeed, when the flush does not work, the entire toilet system is not functional. Not only does this represent a real noise nuisance, but it is also an economic waste. To remedy this quickly and avoid a considerable loss of liters of water, Plumber Pointe-aux-Trembles intervenes in an emergency with quick solutions such as changing the defective float, repairing the float rod or adjusting the rod as well than repairing the water valve. This kind of operation will only take a few minutes. With the tools at our disposal, our specialists intervene quickly and will be able to solve your problem while guaranteeing durability and efficiency.
Call Us For Hiring The Best 24/7 Emergency Plumber In Down Town Dubai | 0568770106